About Hawaiian Airlines
Now in its 94th year of continuous service, Hawaiian is Hawaiʻi's biggest and longest-serving airline. Hawaiian offers approximately 150 daily flights within the Hawaiian Islands, and nonstop flights between Hawaiʻi and 15 U.S. gateway cities – more than any other airline – as well as service connecting Honolulu and American Samoa, Australia, Cook Islands, Japan, New Zealand, South Korea and Tahiti.
Consumer surveys by Condé Nast Traveler and TripAdvisor have placed Hawaiian among the top of all domestic airlines serving Hawaiʻi. The carrier was named Hawaiʻi's best employer by Forbes in 2022 and has topped Travel + Leisure's World's Best list as the No. 1 U.S. airline for the past two years. Hawaiian has also led all U.S. carriers in on-time performance for 18 consecutive years (2004-2021) as reported by the U.S. Department of Transportation.
The airline is committed to connecting people with aloha by offering complimentary meals for all guests on transpacific routes and the convenience of no change fees on Main Cabin and Premium Cabin seats. HawaiianMiles members also enjoy flexibility with miles that never expire. As Hawai'i's hometown airline, Hawaiian encourages guests to Travel Pono and experience the islands safely and respectfully.
Hawaiian Airlines, Inc. is a subsidiary of Hawaiian Holdings, Inc. (NASDAQ: HA). Additional information is available at HawaiianAirlines.com. Follow Hawaiian's Twitter updates (@HawaiianAir), become a fan on Facebook (Hawaiian Airlines), and follow us on Instagram (hawaiianairlines). For career postings and updates, follow Hawaiian's LinkedIn page.
For media inquiries, please visit Hawaiian Airlines' online newsroom.
Central Pacific Bank
Central Pacific Bank was founded by Japanese American veterans who served in the legendary 442nd Regimental Combat Team, 100th Infantry Battalion, and Military Intelligence Service. They refused to accept the social inequities immigrant families in Hawaii faced after World War II. Their hard work and passion paid off in 1954 with the opening of Central Pacific Bank in Downtown Honolulu.
The founders strived to help local families and small businesses that the banking establishment ignored. CPB continues to be proud of its business banking services helping owners expand their operations, manage cash flow, and offer flexible financing. We invite small businesses to work with us to see how we make a positive difference in people's lives, beyond banking.
On a personal level, CPB is the digital banking leader in the state and created Shaka Checking, Hawaii's first and only free digital checking account giving customers access to all their account features and services from any connected device. Shaka has many breakthrough features including getting your direct deposit paycheck up to two days early, reimbursement of ATM fees, and access to our top-rated mobile apps. To learn more about digital banking and business banking services please visit: cpb.bank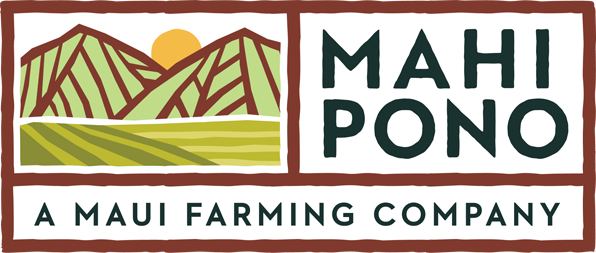 Mahi Pono
Mahi Pono is a local Maui farming company that owns and operates approximately 41,000 acres of agricultural land in Central Maui. It was created in 2018 in a joint venture between Pomona Farming LLC, a Californiabased agricultural group, and the Public Sector Pension Investment Board (PSP Investments), one of Canada's largest pension investment managers. Mahi Pono is committed to practicing sustainable agriculture, to growing food for local consumption, to the responsible use of natural resources, and to providing high quality agricultural employment. For more information, visit www.MahiPono.com.
Official Manufacturing Partner

HTDC
Attached to the Department of Business, Economic Development and Tourism, the Hawaiʻi Technology Development Corporation (HTDC) is a dynamic state agency responsible for diversifying Hawaiʻi's economy and developing a flourishing technology industry that provides quality, high-paying jobs for Hawaiʻi residents. Through its INNOVATE Hawaiʻi program, HTDC helps local manufacturers, like those featured at the Made in Hawaiʻi Festival, improve their businesses and grow their companies through coaching and training, consulting, collaboration-focused industry programs, and grant opportunities. For more information, visit www.htdc.org.