Mahalo Hawaiʻi!
See You Next Year!
Mahalo to the 49,000 Festival-goers!
Mahalo for making the 29th annual Made in Hawaiʻi Festival, presented by the Hawaiʻi Food Industry Association, an unparalleled success!
The very heart of Hawaiʻi is anchored in our unwavering support for one another. We're more than just neighbors or friends; we are 'Ohana. Throughout the years, our small businesses have thrived due to this shared bond, and the Made in Hawaiʻi Festival is a radiant celebration of this connection.
Witnessing so many of our remarkable local entrepreneurs committing to donate a portion of their proceeds to aid the Maui community devastated by the Lahaina fires was deeply moving. The Made in Hawaiʻi Festival will also be donating $58,192.87 to the Maui Strong fund.
By being part of this special event, you've helped us maximize the support we can offer to those in need on Maui.
This year, the Festival featured over 450 vendor booths and over 49,000 attendees. For all of our vendors, guests, and the entire Made in Hawaiʻi Festival community our commitment to authenticity remains unwavering. All our vendors offered genuinely made in Hawaiʻi products, creating a celebration of all things local – from food to fashion, décor, jewelry, and beyond.
We extend our deepest gratitude to our sponsors: Mahi Pono, Central Pacific Bank, Hawaiian Airlines, and HTDC.  Made in Hawaiʻi Festival would not be possible without their invaluable contributions.
Your presence, enthusiasm, and patronage make the Made in Hawaiʻi Festival a success. Your understanding of the value of truly local products enables our Made in Hawaiʻi vendors businesses to thrive.
We look forward to gathering once again next year.  Until then, remember – Buy Hawaiʻi. For Hawaiʻi.

Mahalo for attending the 29th Annual Made in Hawaiʻi Festival!  As the official manufacturing partner of this popular event, Hawaiʻi Technology Development Corporation sincerely appreciates your support of our local companies. From coffee roasters and tea makers to microbrewers and liquor distillers and from sweet snacks and savory bites to seasonings and specialty goods, we're all helping Hawaiʻi manufacturers grow their businesses!
Hawaiian Airlines, the state's oldest and longest-serving carrier with roots as a small air tour operator, has been dedicated to supporting kamaʻāina businesses for 94 years. From featuring island-made products inflight to showcasing the stories of Hawaiʻi's burgeoning entrepreneurs, Hawaiian Airlines welcomes travelers from around the world with an authentic and award-winning Hawaiʻi experience.
Hawaiian has proudly served as the Made in Hawaiʻi Festival's Official Airline sponsor since 2019 and has supported exhibitors with seamless and timely cargo services between the Neighbor Islands since 2016.
Made in Hawaii Festival supports our local small businesses and entrepreneurs, not just survive, but thrive. Likewise, CPB has a long-storied legacy of helping all of Hawaii's people and believes the greater diversity in the economy, the greater it is for the community as a whole. In fact, no other Hawaii bank does more to help small businesses than Central Pacific Bank. That's why CPB is pleased to be the "Official Bank of the Made in Hawaii Festival," providing financial resources for businesses to participate in the Festival. Mahalo to the Made in Hawaii Festival organizers for creating an event that truly showcases the creative talents and exquisite craftsmanship that is unique to our islands and the aloha spirit. Mahalo to everyone for supporting Hawaii small businesses and see you next year!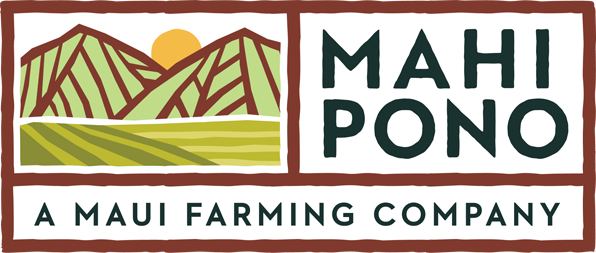 On behalf of all of us at Mahi Pono, we'd like to extend our warmest appreciation to the vendors, guests, and leadership of the 2023 Made in Hawaii Festival.  Hawaii's precious small businesses and entrepreneurs are the heart and soul of our neighborhoods and communities and are vital to Hawaii's economy.  Everyone involved with the Made in Hawaii Festival community understands the importance of growing, making, creating, and buying locally. It means so much to us to help make this event possible as the Official Farm and Agriculture partner of the 29th Annual Made in Hawaii Festival. We remain committed to growing local food for local consumption and addressing Hawaii's food security needs.
Thank you all for being a part of this year's Made in Hawaii Festival. And we'd especially like to thank all of you for the amazing support and donations directed to Maui through this event.  Until next year, Aloha and Mahalo!

Remember the Made in Hawaiʻi Festival? We know the festival was a couple of weeks ago, but if life seems like a blur lately, maybe it's time for a fresh start. That's where we can help!
ALTRES has over fifty years of experience helping Hawaiʻi workers find employment. From temporary or seasonal positions to long-term, full-time jobs, our team can help you navigate a new career path. Best of all, using ALTRES Staffing is completely free for job seekers.
Browse our job board today at www.altres.com.
Mahalo for Joining us at the 29th Made in Hawai'i Festival